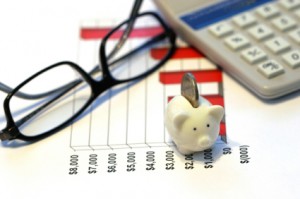 Student credit cards are fairly easy to get, simply because credit card issuers view high school and college students as a segment of the population with money to spend. Of course if you're the parent of student, you know that may or may not be true.
What is true is that even when not required to co-sign for the student credit card, parents will generally back their youngsters and pay the bills when the kids can't. So parents need to spend time discussing the use of the card – and setting some rules of their own.
Students do often need to have access to money for unexpected expenses. A professor may demand an extra textbook or they may become ill and need to have a prescription filled in a hurry. They may even need funds for transportation back to school after an ill-advised side trip with other students. (We've all done silly things, after all!)
But unless you've set up the student credit card as a way to access to a pre-set allowance for the student, using the card for day to day expenses should be out of the question. The student should view his or her student credit card as a safety net and use it only for emergencies. And contrary to some beliefs, needing a few new CD's or a pizza are not emergencies.
If your child handles it responsibly, that student credit card will help him or her begin to build a solid credit rating. On the other hand, irresponsible use will cause him to begin his working life with the handicap of low credit scores.
And unless you're stepping in to pay all the bills, it can also cause him to carry a heavy burden of debt. Over-limit fees and late fees on student credit cards can be excessively high, so that $20 pizza that pushes the card over-limit could end up costing $50 or even $60! Plus interest, of course.
If your student is paying his or her own bills – either via money you provide as an allowance or from a part-time job – impress upon him that his student credit card bill must be paid on time. If he's going to be short and unable to pay it, he needs to call home before the due date, even if it's embarrassing. Late fees are already hovering at the $40 mark, and could go higher as credit card issuers seek to expand their profits.