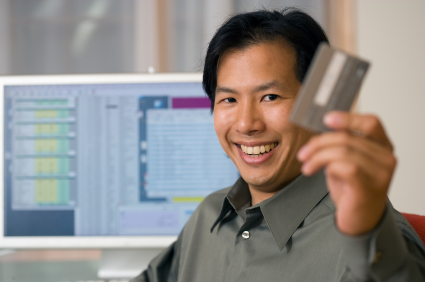 The UPSIDE VISA® debt free prepaid card is a parent's answer to controlling spending while making sure that teens have access to money when they need it. It's the card that's made to order for teens 13 and up – and for college students up to age 25.
With instant reload from a parent's bank account or credit card, it's the easy answer to getting funds to a child quickly should an unexpected expense arise.
And the best part is, you and your child can try this card for FREE!
The basic plan, which allows for a maximum balance of $1,000, comes with no activation fee, no monthly fee, and no fee for loading from a parent's checking account. This plan does not allow ATM withdrawals, but is accepted anywhere Visa debit cards are accepted.
The Upside Access plan carries a monthly fee of $2.95, can carry a balance of up to $2,000, and does allow ATM withdrawals, both at home and abroad.
Upside Edge allows a balance of up to $5,000 and the annual fee of $29.95 will be refunded if cumulative loads reach $2,900. This plan also allows ATM access plus free direct deposit if the teen has a part-time job. In addition, if your child is 18 or over, Upside Edge offers an online check writing service.
All three plans credits points for the Sponsorship Program and UPside Mall purchases, and the Upside Edge also gives 1% cash back on funds loaded. Points can be saved, as they never expire.
All three plans also give parents real-time Internet access to their child's transactions, so you and your child always know the current balance on the card.
Upside Access is far safer than cash, because lost cash is lost, but funds on a lost card are not. All you have to do is let us know the card has been lost or stolen. Then we'll cancel your card number and issue a new one.