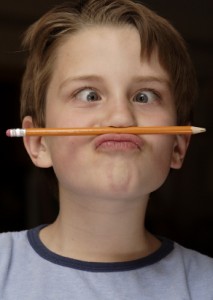 By now everyone has heard that tough new credit card regulations were signed into law in May. Three provisions will take effect in August, with the others being phased in next February and July.
Credit card issuers aren't happy about the new regulations, because they will limit profits, so they are making changes to account holders' terms right now in an effort to get it done ahead of the deadline.
They have, of course, come under extreme criticism for this, so some experts believe they'll stop. Others say they'll continue until they're forced to stop.
Since right now seems to be a "Wild West" atmosphere in the world of credit cards, consumers need to be careful.
First, in order to avoid being surprised by a credit line that has suddenly dropped to less than the balance owed – or a prohibitive interest rate – consumers need to read every piece of mail from every card issuer. After August 22 they'll be required to give you 45 days' notice of such changes, but right now it's only 15 days.
What difference does it make to know ahead of time when you can't stop them from making the changes?
For one thing, you could alter your spending. If you know that your credit card interest is going to go from 9.9% interest to 29.9% you might decide that you really don't need that new television or lounge chair. And, if you know that your credit limit is suddenly going to drop to less than your balance owed, a little advance notice might allow you time to gather enough money to pay it down below the level that triggers "over limit" fees – before the next statement is generated.       
Experts are advising consumers to reduce spending and pay down balances as fast as possible. At the same time, they're advising that it would be a good idea to try to obtain another card or two.
Having a credit card is a safety net. When the engine blows up in the car you need in order to get to work each day, or the furnace goes out when the temperature is below zero, you aren't in a position to say "Let's wait until we save up for this." You need to make repairs even if you don't have the cash.
So go ahead and get another card or two, just in case your current cards disintegrate. Then use it, but sparingly. Credit card issuers don't like having dormant accounts on their books, so take it out at least every 2 or 3 months and use it for a purchase you would normally make with cash. Then when the statement arrives, pay it right away.