Should You Purchase Credit Card Insurance?
Feb 24, 2013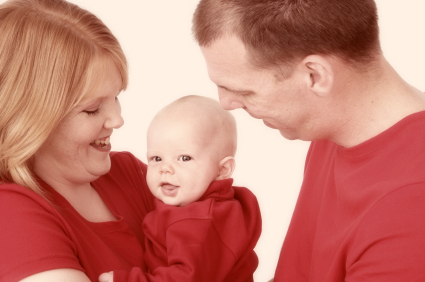 We are forever being told how vital insurance is: car insurance to protect your vehicle; contents insurance to secure your belongings; and life insurance to ensure loved ones are looked after if the worst should happen. But questions are raised when it comes to credit card insurance. What is it? How do I get it? And do I need it?
Credit card insurance can prove itself incredibly helpful if you find yourself in a financially difficult situation. For instance, if you lose your job through no fault of your own or you suffer a debilitating accident and are unable to earn as you once were. However, many of us simply dismiss the insurance or just say `yes` for the sake of saving time during the application process. But it is essential that as consumers we are clear about the service credit card insurance provides, whether it is right for you or not.
What does it involve?
Although the specifics of credit card insurance policies vary from provider to provider, there are key aspects that you can expect to be covered. Most will offer life cover which will wipe the debt on the card in the event of your death, leaving no financial burden behind for your loved ones. Disability cover is also common   this can involve receiving a monthly `salary` of sorts to help keep up with repayments during your convalescence. However, this can be restricted to an unmovable time limit so could not support you over an extended period.
Unemployment is a very real threat in these times of economic strain. Some credit card insurance recognises this and offers support in this instance. Credit used whilst you were employed can be eliminated from your bill, for example. But don`t be tempted to keep on spending as the credit card company will not cover purchases made during times of unemployment. Finally, insurance can include property cover, specifically items of personal property purchased on the credit card. This is limited to a certain list of named occurrences, such as flood and fire, so accidentally losing your phone whilst attempting the conga on a night out will be unlikely to countt
How do I know if I need it?
How many credit cards do you have? If you have many, paying for insurance through each one separately could result in high costs and being `over-insured.` If this is the case, exploring stand-alone policies for home, life and disability may make more sense.
If you don`t have credit card insurance, in addition to not having any separate cover, you are leaving yourself at risk of serious financial difficulty. The charges for missed credit card payments can easily mount up and this, on top of your other household bill commitments, can quickly escalate into insurmountable money problems. Knowing that you have purchased credit card insurance would alleviate at least some of the potential worry and allow a certain amount of peace of mind.
You may well already have life policies, critical illness cover or extensive content insurance rendering many aspects of credit card insurance invalid. If you do not, <a href="http://www.criticalillness.org.uk/tips-to-choose-the-best-critical-illness-cover.html">additional reading</a> on the subject is well worth it as it allows you to fully assess the type of cover that is right for you. Alternatively, you may feel that the all-inclusive option of credit card insurance is for you. Whatever you opt for, be clear about what you are paying for, what you are entitled to and whether you can alter your policy if your circumstances change.