Deleting your financial worries by paying down credit card debt – Steps you may follow
Aug 12, 2011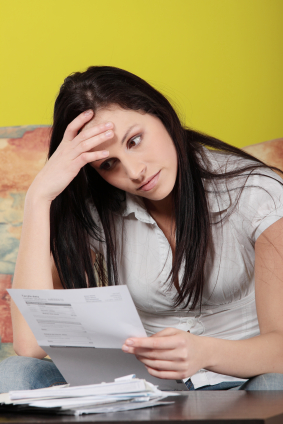 According to recent debt statistics, it has been seen that there is too much credit card debt that is bothering the debtors in the US. If you too are someone who has been spending sleepless nights due to the rising level of personal credit card debt level, you must be looking for some solid steps to get rid of the high interest debt burden. If you want to lead a peaceful life without the harassing calls from the collection agencies, you must take some vital steps on your own. Though credit card debt consolidation companies are there to help you with your unsecured debt burden, yet it is always better to take some do-it-yourself steps on your own so that you can save your dollars and value them. Have a look at the steps that you can take on your own in order to get out of debt.
 
1.    Resolve to spend less than what you make: Make it a fundamental habit to save money and spend less than what you make in a particular month. You must realize once and for all that you cannot get things that you can't afford to pay now. Though you may be using more than 2 credit cards, yet whipping the plastics for every little purchase is not the way to go. Pay only for the things that you can do with cash and not with credit.
 
2.    Gather all the latest bills of all the accounts: You must gather the latest bills of your credit card debt accounts so that you get to know the exact amount that you have to repay your multiple creditors. Unless you know the amount, you can never devise a solid saving and spending plan in order to pay off your rising debt burden.
 
3.    Pledge to make more than the minimum monthly payment: Though the creditors may ask you to make just the minimum monthly payment on all your credit cards, you must make sure that you do not follow their words. These are just advices that can drown you into high interest debt as you may take a longer time to repay your debt burden. Try to make something more than the minimum monthly payment so that you may out of debt sooner, not have to pay too much as interest rates.
 
4.    Follow a frugal budget: The frugal budget is the best way to control your personal finances and without this you can neither plan your future financial goals nor pay down your credit card debt. Eliminate all unnecessary spending and spend your valuable dollars only on the things that you can't do without.
 
5.    Negotiate with your creditors: You can also arbitrate with your creditors and tell them about your financial hardship. It often happens that if you tell them about your financial hardship, they can relax the terms and conditions on your credit cards, thereby expediting the repayment procedure.
 
Showing your creditors a well-planned budget may act as a catalyst in making them agree to a relaxed term on your credit cards. Instead of paying the professional credit card debt consolidation companies, you can certainly try do-it-yourself debt consolidation.