The Mango™ Prepaid Mastercard® Debit Card
May 17, 2010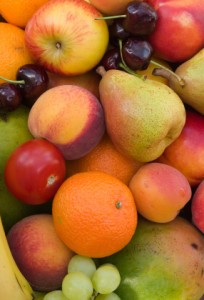 The Mango™ Prepaid Mastercard® Debit Card is the perfect choice for consumers who will load at least $500 per month into their pre-paid debit card.
While there is no activation fee and there are no transaction fees, there is a $5 monthly fee – but it's waived when you deposit $500 per month into your account.
Loading the card is easy. You can arrange to have your paychecks deposited directly, transfer funds from a bank account, or receive money on line from another Mango Customer – all for free. Or you can add funds at thousands of retail establishments such as CVS and Walgreens for a $4.95 fee.
Cash withdrawals carry a $2 fee, plus any fee charged by the ATM owner.
Mango™ is mobile phone savvy. Using YAP mobile financial services, you can check your balance, see your transactions, or receive money for free. Sending money carries a fifty cent charge, plus any texting fee charged by your mobile service provider.
On line account management and statements are free, as are your calls to customer service.
Mango is the perfect way to enjoy the convenience of using a credit card – without going into debt. And the Mastercard® limited liability provisions apply should your prepaid debit card be stolen – so carrying this card is safer than carrying cash.
No credit check is required to obtain the Mango™ Prepaid Mastercard® Debit Card. However, all applicants must comply with the provisions of the US PATRIOT Act.
If you like to do your shopping and bill paying on line, and enjoy using a credit card for everyday purchases, choose the prepaid debit card that you can use for free. Choose Mango™.
Meanwhile, keep working to raise your credit scores. The first step is to check your credit report for errors, so get your free credit report today.