How Justified Are Employers Considering Credit Rating For Hiring Job Applicants?
Sep 2, 2011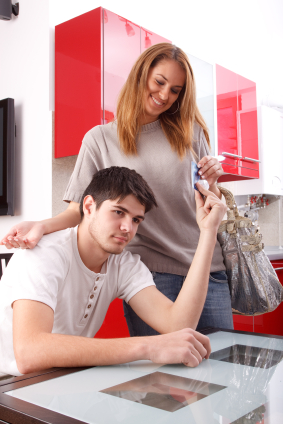 With the US unemployment rate hovering around 10 percent, federal government along with several states are now contemplating to ban employers' right to access credit history of job applicants. While some argue that applicants with bad credit are always stuck in the same vicious circle because of their inability to get a reputable job, there are others who claim that credit checks give employers an indepedent outlook on the financial reliability and qualifications of the job applicant. 
<b>Supporters of the Ban</b>
Speaking in favor of the ban, National Consumer Law Center's Staff Attorney, Chi Chi Wu, mentions checking the credit history of job applicants to be an absurd practice, especially during the recession when 15 million people were unemployed. Credit checks in such dire circumstances is like "kicking someone when they are down," Wu said.
It is a vicious circle. Candidates need good credit to land up with a job, however since they have poor credit, they cannot get a job and repair their credit. So, they are trapped with bad credit.
It's quite a ridiculous scenario, retorts Lauryn Beer, who is an Oxfor Graduate along with a degree in law from Georgetown University, and has been a victim of such a situation. She emphasises how such method of hiring is actually negating the consideration of the capability of a job candidate to perform the job in question, in leiu of their credit rating. Aggravated with her struggle, Beer started with her own blog few years back discussing the loopholes of the credit reporting industry.
<b>Employers' Take</b>
On the other hand, employers refute this proposition, arguing that credit checks give them an objective perspective on qualification of potential employees, when many companies shrink from providing any negative reviews on employee performance for the fear of getting sued. 
Another counter point provided by employers is that only 13 percent of employers check credit history of all job applicants, as testified before the Equal Employment Opportunity Commission by Christine V. Walters, a HR expert. Credit checks are primarily utilized to hire for executive, financial and other similar positions. Consequences of hiring the wrong applicant can cost a great deal to a company, in terms of both safety of work environment as well as the financial losses that the company may have to bear, he says.
Although credit check is only one aspect of evaluating a job applicant, but it is definitely very useful in hiring the right candidate. It's a good proof for an employer to determine the prowess of a candidate in handling money.
<b>Final Verdict</b>
Around 16 states are now considering to restrict the <a href="http://www.freecreditreportsinstantly.org/">credit report</a> access for hiring job applicant, as given by the press accounts. This data includes states, like South Carolina, Wisconsin, and Maryland. Few states are thinking to restrict access to only financial savvy jobs, or when any specific candidate is suspected of unacceptable financial dealings.
<i>Brenda Lyttle is a credit specialist, consumer advocate, and an Internet marketer currently living in Georgia. She aims to educate public about illegal collection tactics, credit scores, and debt management through her <a href="http://www.idcredit.org/">credit score</a> and credit report related sites.
Lyttle is a graduate from Columbus State University in Columbus, Ga., in 2004 with B.A. degree in English Literature. She has worked as a teacher in junior high school for two years before she decided to pursue credit advice full time, working with private clients, as well as getting involved in third party credit consulting.</i>